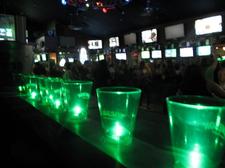 Welcome to Tequila Hoppers!

The world's best happy hour just got better! Now starting at
2:30pm-8:00pm 40% off All Drinks (Monday – Saturday)

Featuring: Fifty TV's and two giant screens, large dance floor, 80 of the coldest beers in town on tap, large smoking heated patio, over 5000 specialty drinks and shots.

---
Please click on Upcoming Events & Coupons tab above to check out whats happening at Tequila Hoppers...

Weekday & Weekend Specials...